Throughout my travels in Ireland, it is fair to say that rugby is a cornerstone for the sports and entertainment industry in Ireland. Although rugby is not an indigenous sport to Ireland, it was pioneered by the English, over the years, it has surpassed sports such as hurling and Gaelic football, both considered pastimes of Ireland, in terms of its popularity.
The first organized Rugby Football Club in Ireland was founded in 1854 at Dublin University (IRFU). At its onset, rugby was largely unorganized until 1874, when two unions were established to provide a foundation from which the sport can build upon. In 1879, the two unions united under one banner to form the Irish Rugby Football Union, an organization still in place today. The terms of this merger were as follows:

1) A union to be known as the Irish Rugby Football Union was to be formed for the whole country.
2) Branches were to be formed in Leinster, Munster, and Ulster.
3) The Union was to be run by a council of eighteen, comprised of six members from each province.
(IRFU)

Today, the Irish Rugby Football remains in charge of overseeing all Irish rugby leagues. From children to adults, virtually every rugby competition in all of Ireland is under control of the IRFU.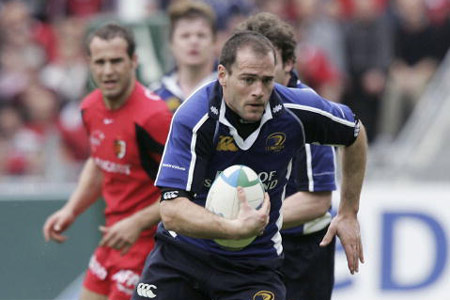 On an international scale, Ireland competes in the Six Nations Championship (between England, France, Ireland, Italy, Scotland, and Wales) in which they have won 10 times outright and have shared the championship eight times. In the Rugby World Cup, the premier international rugby competition, they have been eliminated at the quarterfinal stage in all but one competition (Croke). Rugby, despite their lack of success on an international level, remains at the sports forefront in Ireland today.

In all of its vast history, Ireland's finest hour came in 1948 when the national team clinched their only Grand Slam in the Five Nations with a win against Wales.




Cultural Importance

The Irish Rugby Union Team is one of a few national sporting teams that draw support from both Northern Ireland and The Republic of Ireland (Rugby Union Team). Although there are many cultural differences between the two "Irelands," for instance the British national anthem "God Save the Queen" is played in Belfast while the national anthem of the Republic is played in Dublin, the sport of rugby signifies a glimmer of hope that the two sides can live in harmony. Clearly, rugby is a cultural phenomenon in Ireland. Walking down the bustling streets of Limerick, Galway, and Dublin, it is an almost certainty that you will observe rugby's influence on the culture of Ireland (i.e. rugby jerseys used to promote a product). Although its history does not extend as far back as the sports of hurling and Gaelic football, it is quite possible that rugby's cultural significance is far greater. For the people of Ireland, it is a source of great pride and the games are cherished like nothing else. The sport of rugby is more than just a game.





REFERENCES
Croke Park - Site Visit to the Historic Croke Park
IRFU. Irish Rugby Football Union History. 26 Jan. 2007. http://www.irishrugby.ie/300_285.php
Irish Rugby Football Union Home Page. http://www.irfu.ie/
Irish Rugby: History. Irish Rugby Footbal Union. 25 Jan. 2007. http://www.irishrugby.ie/6873_265.php
Rugby Union Team. Wikipedia - The Free Encyclopedia. ireland National Rugby Team. 25 Jan. 2007. http://en.wikipedia.org/wiki/Ireland_rugby